Asia FX Plummets on Recession Jitters, Dollar Pressure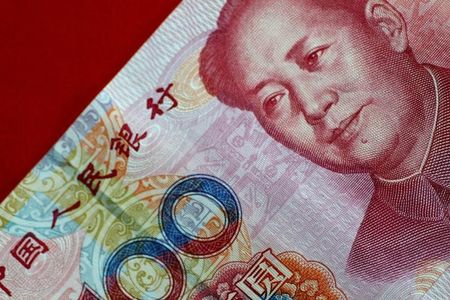 By Ambar Warrick
Investing.com-- Most Asian currencies fell sharply against the dollar on Monday as fears of a global recession and rising interest rates in the West weighed heavily on risk-driven assets.
China's yuan was among the worst performers for the day, down 0.5% to a new 2-year low of 7.1643. The yuan fell despite several measures by the People's Bank of China to curb further losses in the currency.
The PBOC said it will raise the foreign exchange risk reserve requirements for financial institutions, making it more expensive for traders to short the currency. The central bank also fixed a bullish daily midpoint for the yuan.
The moves come as a mix of dollar strength, loose monetary policy, and weakening Chinese economic growth battered the yuan this year.
Focus is now on upcoming Chinese PMI data for September, due on Friday, for more cues on a potential Chinese economic recovery.
Other Asian currencies also plumbed multi-year lows. The Indian rupee sank to a record low of over 81 against the dollar, while the South Korean won dropped 0.8% to an over 13-year low.
The Philippine peso also hit a record low against the dollar, while the Thai baht was the worst performer in Southeast Asia with a 0.9% drop.
The Japanese yen fell past 144 to the dollar, coming back to levels seen before the government intervened in currency markets. Data on Monday showed that while Japanese business activity expanded slightly in September, the economy's outlook remained pressured by high inflation.
The dollar index and dollar futures remained pinned at 20-year highs as fears of a global economic recession ramped up after a batch of weak European economic data last week. The prospect of more interest rate hikes by the Federal Reserve also kept the greenback buoyant.
Currencies outside Asia also suffered. The British pound sank to a record low, while the euro fell further away from dollar parity. Markets feared that high inflation and rising interest rates will deal a double whammy to global economic growth.
Asian currencies have fallen sharply this year as rising U.S. rates and fears of a potential recession battered high-yield, high-risk assets. This trend is largely expected to continue for the remainder of the year.