Sterling Recovers For Now; Dollar Bulls Take Breather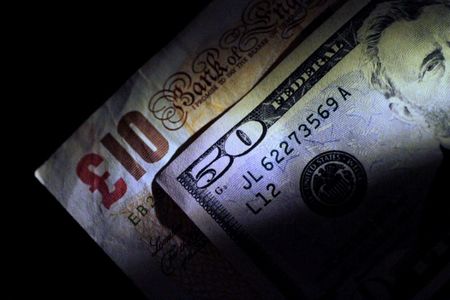 By Peter Nurse
The British pound edged higher Tuesday, rebounding to a degree after falling to a record low against the U.S. dollar as traders paused for breath after a couple of volatile sessions.
GBP/USD rose 0.9% to 1.0783, bouncing after falling to an all-time low of 1.0327 on Monday, helped by Bank of England Governor Andrew Bailey attempting to soothe markets by stating that the bank will raise rates as much as necessary at its next meeting.
Sterling's weakness followed new U.K. finance minister Kwasi Kwarteng unveiling on Friday the country's biggest package of tax cuts in 50 years, likely funded by a massive increase in borrowing even with the country facing slowing growth and twin deficits.
That said, it's debatable how much higher the pound can go from here, with Bailey effectively ruling out an emergency rate hike for now.
"A U-turn on fiscal policy looks highly unlikely just a few days after the new UK government unveiled its set of tax cuts and policy liberalisation," said analysts at ING, in a note. "As the guardians of price stability, a few are saying that the Bank of England should jump in with a large inter-meeting right hike. We think that the BoE is too psychologically scarred from the events of 1992 to try defensive FX-related rate hikes."
Additionally, the Federal Reserve doesn't look like pulling back from its aggressive stance on combating inflation any time soon.
Cleveland Fed President Loretta Mester said on Monday the U.S. central bank should lift rates higher and keep policy restrictive for some time, adding if there is an error to be made, better that the Fed do too much than to do too little.
At 02:50 ET (06:50 GMT), the Dollar Index, which tracks the greenback against a basket of six other currencies, dropped 0.5% to 113.500, not far removed from 114.58 reached on Monday, its strongest level since May 2002.
There are a number of speeches by central bank officials this week, with the Fed's Charles Evans speaking later this session. Also, expectations are for a small lift to 104.5 from 103.2 in the U.S. Conference Board consumer confidence later in the day, while durable goods orders are set to fall 0.4% on the month in August.
EUR/USD rose 0.5% to 0.9650, bouncing from Monday's 20-year low, helped by European Central Bank president Christine Lagarde stating that the central bank is expected to raise interest rates further over its "next several meetings" in a bid to tamp down soaring inflation.
USD/JPY fell 0.4% to 144.25, risk-sensitive AUD/USD rose 0.7% to 0.6501, while USD/CNY rose 0.1% to 7.1552, trading just below a two-year high of 7.1699 after data showed Chinese industrial profits fell for a second consecutive month in August, amid continued disruptions from COVID-related lockdowns.
USD/HUF fell 0.6% to 421.90 ahead of the latest meeting of Hungary's central bank, which is expected to result in the raising of its benchmark interest rate by a full percentage point to 12.75%, a new European Union high.